TRAILER REPAIRS
Get Your Truck & Trailer Back On the Road 24/7
Complete Truck Trailer Repairs
Your fleet management includes a number of moving parts and pieces all required to work in tandem together to create an efficient, profitable outcome. One component which may bring about surprise maintenance or repairs is your trailer. Heavy loads, steep terrain, and bumpy surfaces can all take their toll on your trailers, creating the potential for something to go wrong. When something does, it pays to rely on the professional services from National Truck Emergency Road Service!
comprehensive truck trailer repairs, including:
Doors (Rolling, curtain, etc.)
Axles
Lift Gates
Wheels & Tires
Converter Dollies
Landing Gear
WE OFFER REPAIRS FOR MANY TRAILER TYPES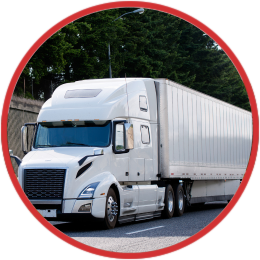 Dry Van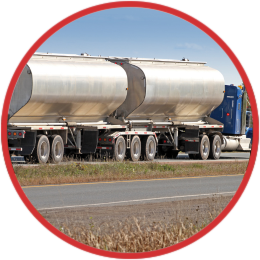 TANDEM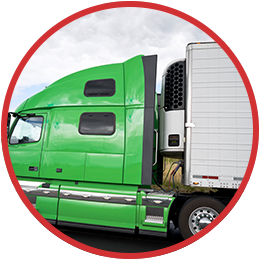 REFER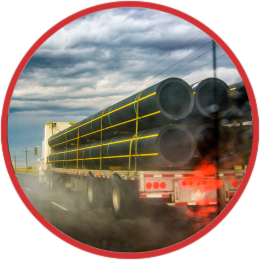 FLATBED
From the air systems, brakes, and electrical, to the chassis, walls, doors, and more, every piece of your truck trailer plays an essential role in providing a safe, smooth ride. National Truck Emergency Road Service offers simple, fast, and effective roadside assistance 24/7 to help you get your trailer on the road and back to growing your bottom line.
Our vast network of partnered vendors ensures you have the right truck and trailer services when needed. We can also help you schedule preventative maintenance to help avoid future problems across the USA, Canada, and Puerto Rico!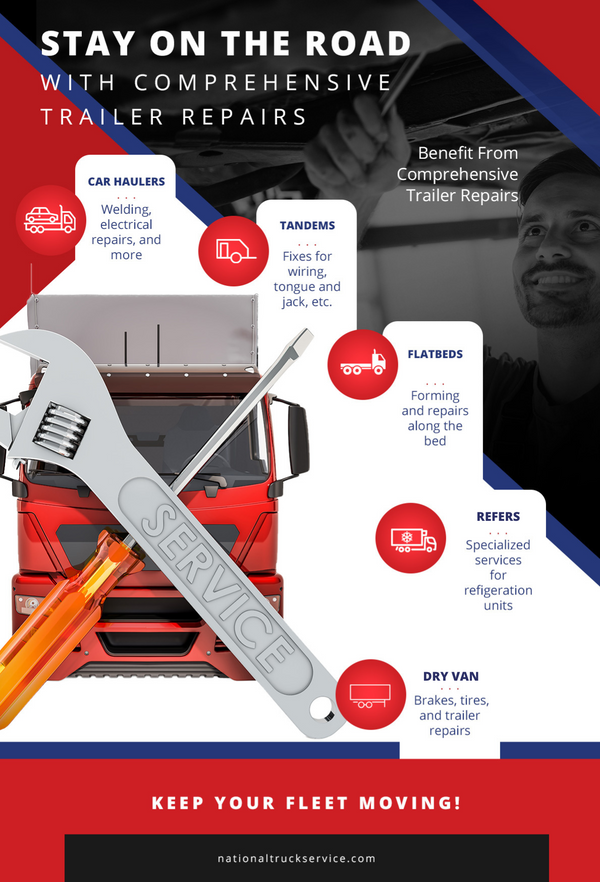 ADDRESS YOUR TRAILER REPAIR NEEDS
Whether a long-standing concern has come to cause issues or a surprise problem has grounded your truck and trailer, it's important to address the issue in a fast and professional manner to ensure you get back to business in order to make your route as profitable as possible.
For more than 30 years, National Truck Emergency Road Service has been helping professionals stay safe on the road with our complete truck services. We'll send our certified technician to come out to you and provide repairs for both common and unexpected problems, including electrical issues, equipment malfunctions, preparation for inspections, tire repairs and replacement, brake diagnostics, general maintenance, and more. Contact us online or fill out the form with your information, and one of our advisors will be in touch with you to discuss your fleet needs.