Your Fleet Is Everything
Maintaining your fleet is a direct indicator of the health of your organization. Through consistent maintenance schedules, PM inspections, oil changes, and more you can get a sense of security for the reliability of your fleet. We know how important fleet maintenance is, and how difficult it can be to keep it coordinated when you're trying to maintain a busy schedule. That's why we're here to make it simple.
Our job is to make sure that you can keep doing your job, no matter what. That's why our service offers a selection of fast, effective roadside options. Our live Technical Service Advisors are available 24/7 to coordinate your roadside service from start to finish. We even handle the payment so you can focus on keeping your rigs on the road!
WHY INVEST IN FLEET MAINTENANCE?
You rely on your commercial fleet to get the job done. When something goes wrong, the downtime and repair costs can both prove to be very unproductive. Fleet maintenance management can help to reduce fleet repair costs and promote higher levels of productivity, saving you big over the lifetime of your vehicles.
Our network of vendors and proactive approach to fleet management helps to deliver diverse results for a variety of industry professionals. A few benefits of coordinating fleet maintenance with our truck service team include:
Complete peace of mind — The benefit of fleet maintenance is the overall comfort in knowing that all of your vehicles are scheduled, managed, and properly maintained.
Comprehensive coverage — After more than three decades building up a trusted vendor network, we're confident that we can find the truck road services you need. Across rural and urban landscapes, we have the professionals to help you maintain your fleet.
Cost-effective prevention — Regular care helps to provide the best longevity for your fleet, helping to reduce ongoing costs. One of our licensed, insured, and certified technicians will also keep an eye out for any signs of trouble, solving problems before they grow into costly emergency repairs.
24/7 coverage — Whether it's an urgent service or an ongoing plan, National Truck Emergency Road Service is here and available to help 24 hours a day to ensure that you're back on the road and back in business.
Tailored services — Every business is unique, which is why our team works hard to refine our logistics to meet your professional needs. We can tailor all of our truck services to meet demands and keep within your budget.
Quality Maintenance — Do you employ a fleet of commercial trucks, or do you rely on passenger vehicles for your business? National Truck Emergency Road Service offers complete support and maintenance for a wide range of vehicles. Call us today to see what we can do for you!
GET STARTED TODAY
National Truck Emergency Road Service focuses on accuracy and professionalism with all of our services, ensuring that you receive the highest quality at the best prices. Contact us online or fill out the form below to learn more about our maintenance services. We look forward to working with you!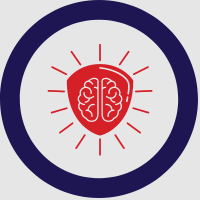 Peace of Mind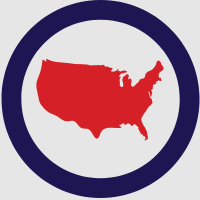 Complete Coverage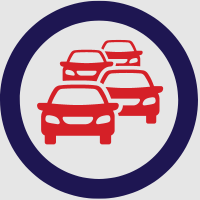 24/7 Support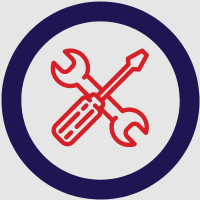 Quality Maintenance 
Why Choose National Truck Emergency Road Service
Highly qualified dispatchers

We'll take your call and handle the rest

30+ years of experience

60,000+ service providers

One-hour response times

Affordable rates for all of our roadside assistance services

We navigate invoices and work orders for you

24/7 availability

Rural and urban coverage

Offer a wide selection of roadside services
YOU ARE THE PRIORITY
Whenever we dispatch a vendor for your service, our dispatchers are always sure to contact all partnered vendors, dealerships, and original equipment manufacturers in your local area. We make sure that we weigh all the options and do our best to pass fair rates and the quickest ETAs on to you.
FASTER THAN THE REST
Getting your drivers back on the road is the most crucial part of the entire service. Whenever we dispatch, we make for certain that whoever we are sending will be able to take care of anything your vehicle needs while getting there as fast as possible.
WE WORK WITH THE BEST
We have been building our Vendor Network Program for the past thirty years and have developed relationships with some of the best vendors in the country. Partnering with vendors across the country has given us the capability to provide fast, cost-efficient services anywhere in the country. Whenever we have complaints about our partners, they are always recorded and passed to management to make sure we get to the bottom of the situation. This makes sure that we are always working with reliable and reputable people.
If you're ready to make your entire fleet more reliable for you, your business and your drivers, then we're here to help. Schedule a proper fleet maintenance with us and we'll handle all of the particulars. You won't have to bother with work orders, or anything else. We'll explore what your fleet needs, what will decrease the chance of emergency roadside opportunities and then set a time for the maintenance to be completed by one of our many well-vetted service providers